Millennials Matter Book Tour Spring 2018

Kicking off the Millennial's Matter Movement has been rewarding! Thanks for everyone's help – endorsers, Amazon reviewers, LinkedIn and Facebook supporters. It's been a whirlwind of coast-to-coast speaking engagements, functions, radio interviews, and podcasts.

Strategizing with leaders from all walks of life, from presidents to pastors to parents, has strengthened and confirmed my passion for energizing and equipping an army of character-based leaders committed to building Next Gen leaders. It's good work for business growth, sales results and leadership at all levels.

Here's a sampling of some of the places I've been and people I've met on this incredible journey.
Thanks for your part in spreading the news about this practical, rubber-meets-the-road leadership resource. To get autographed books for your team, colleagues and friends, reach out to Danita directly at Danita@DanitaBye.com or 612-267-3320.
Here's what customers are saying:
We have used various sales assessment platforms over the last 10 years to evaluate producer hires, both new and seasoned. While they all provided
some value, the OMG Sales Candidate Assessment is the best. Here's a FREE TRIAL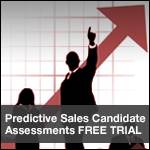 © Copyright 2018 Danita Bye